---
---
Next performance
Sunday, June 7, 2015

7:30pm
•
Noertker's Moxie
Annelise Zamula - saxes, flute
Theo Padouvas - trumpet
Bill Noertker - contrabass
Jason Levis - drums
•
Outsound presents the SIMM Series
at Musicians' Union Hall
116 Ninth Street (near Mission)
San Francisco CA 94103
$10-$15 sliding scale

---
Last year Noertker composed music for a film
about his esteemed friend, the sculptor David Beck.
That film has been screening at festivals across the country,
including the prestigious Full Frame Film Festival.
This film will be coming to the Bay Area in June
for two screenings at the SF Doc Fest.

•
Sunday, June 14 at 2:30pm
Monday, June 15 at 9:15pm
•
Curious Worlds: The Art & Imagination of David Beck
a film by Olympia Stone
soundtrack composed by Bill Noertker
and performed by Noertker's Moxie and the Melanchoholics
•
DOCFEST
14th Annual San Francisco Documentary Festival
@ Roxie Theater
3117 16th Street, San Francisco, CA, 94110
for tickets go here:

sfindie.com

to watch the trailer, go here:
www.curiousworldsfilm.com
---
---
Noertker's Moxie
CDs available!!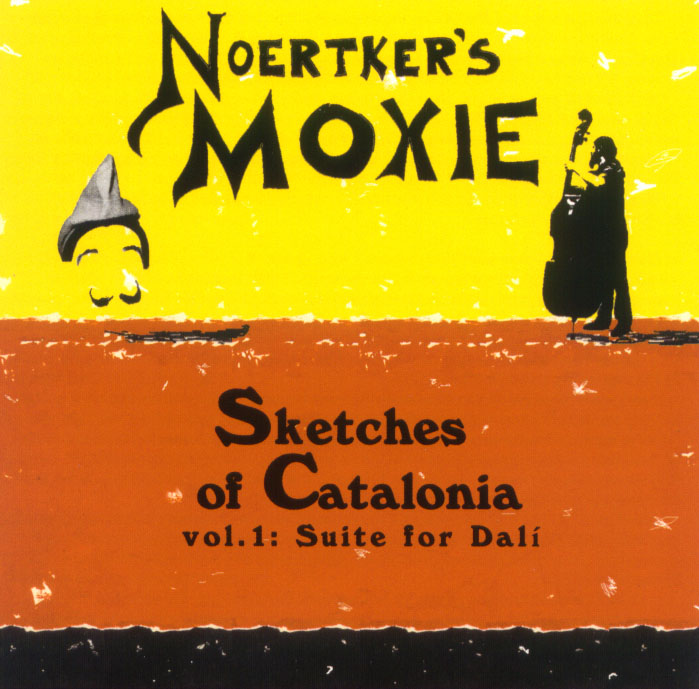 click an image for details

to hear a sample click
here
---
DVD now available
David Beck's
L'Opéra
with soundtrack by Noertker


click image for details

---
---